You MUST be logged in as a Windows administrator until Tachomaster is installed and open. Once open you may log in as a standard user.
The following notes are intended to guide you through the successful download and installation of Tachomaster. You may find it helpful to print these notes for reference, before downloading the software. In case of difficulty, support is available by calling our support line on 01923 469222. Support is available on this number between the hours of 0800 and 1830.
The Tachomaster Install Wizard will take you through installing the software, below are screen shots of this process:
The first window you see will be similar to this:
please select Save to keep a copy for future use, or Run to install the software immediately.
You may next see this Security Warning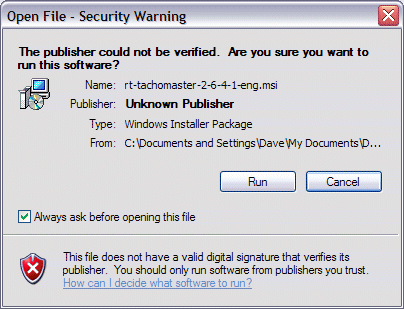 please click Run.
The Tachomaster Setup Wizard will guide you through installation
please click Next to continue.
Next you will be asked where to install the software. If you are unsure of this step just accept the defaults and click Next. Clicking Disk Cost will confirm that your drive has enough space for the Tachomaster files. You can check this by reading the "available" and "required" columns.
IMPORTANT: Please ensure the "Everyone" option is selected before you click Next.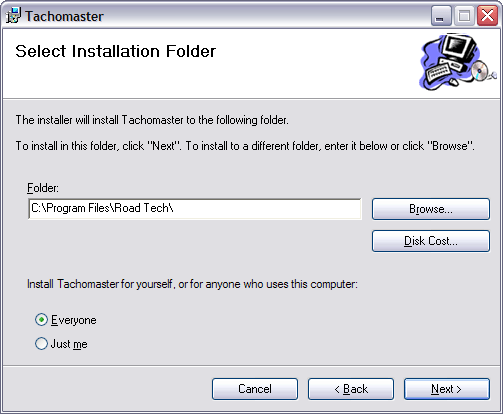 please click Next to continue.
Tachomaster will now be installed with the options you selected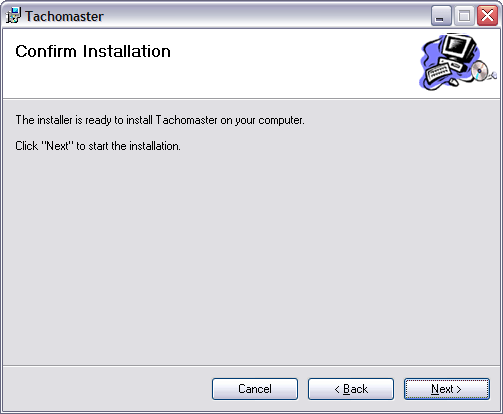 please click Next to continue.
The progress of the installation will be shown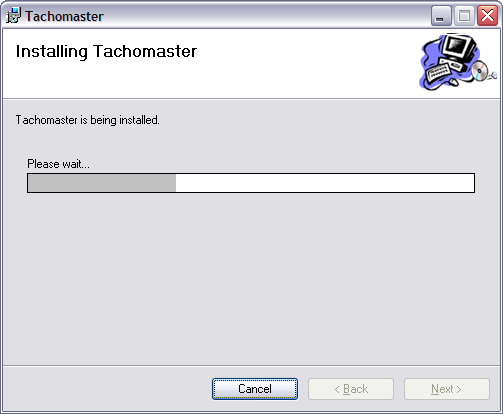 and confirmation of a successful install will be given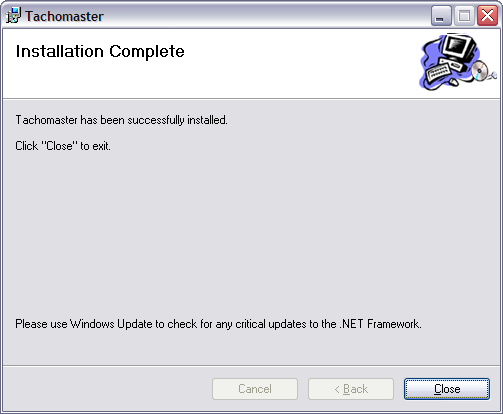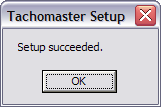 You have now successfully installed Tachomaster. Please double click the icon on your Desktop to start the software. Comprehensive Help is included once you have logged in.